Like father, like son, Prince Daniel and Prince Oscar have decided to match their outfits on July 14. The Swedish royal family celebrated Crown Princess Victoria's 45th birthday on Thursday. Oscar wanted to do like the greats and was inspired by his dad's outfit to choose his costume. Prince Daniel and Prince Oscar wore beige jackets.
Also read: Victoria of Sweden and her daughter Estelle match their shoes: open-air concert on the island of Öland in the presence of the royal family
Prince Oscar is inspired by Prince Daniel's beige double-breasted jacket for his mother's birthday
Since her birthday falls on July 14, Crown Princess Victoria is usually very lucky with the weather. Most of the public activities usually planned to celebrate her birthday take place outdoors, highlighting the show, a concert in the ruins of Borgholm Castleon the island of Oland.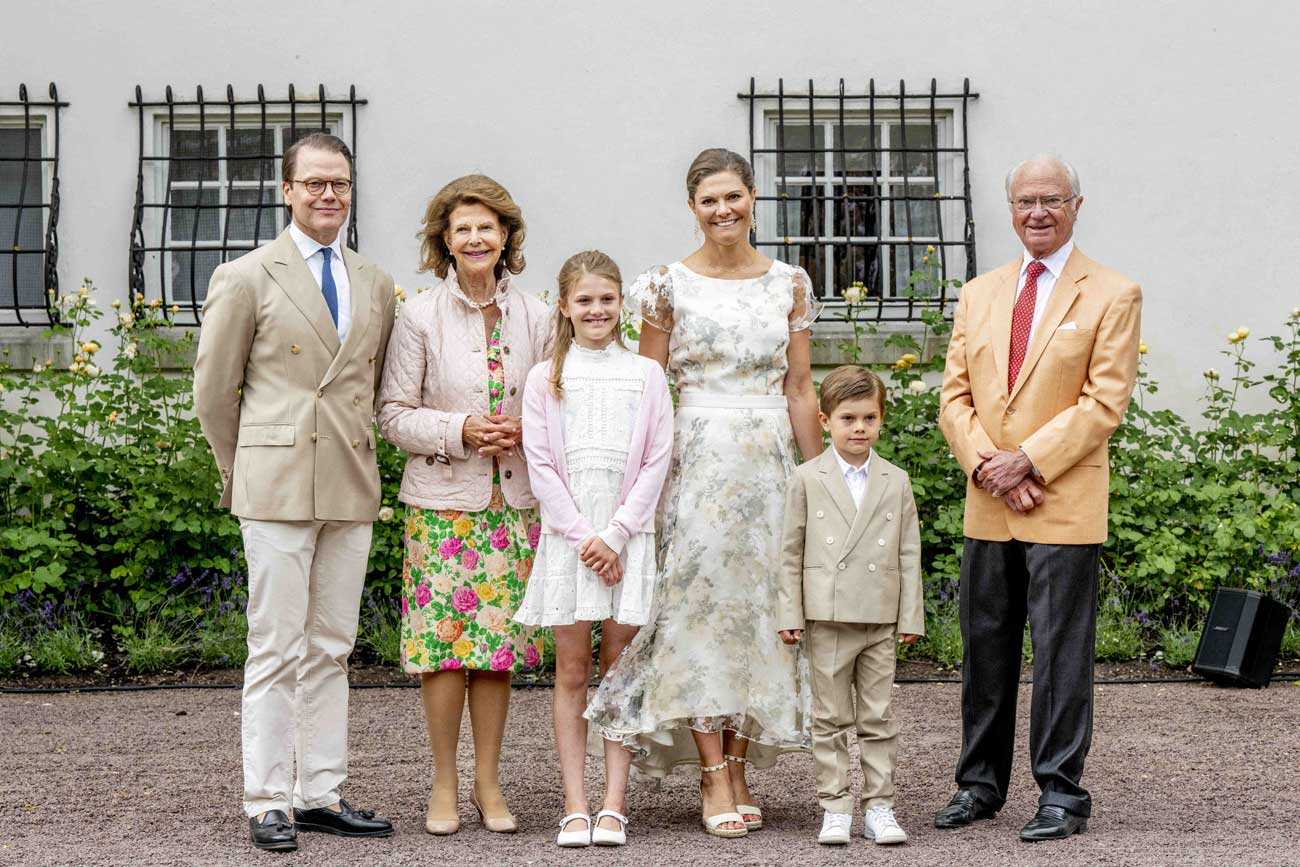 Also read: Crown Princess Victoria parades in a horse-drawn carriage with her family on the island of Öland for her 45th birthday
In such a setting and with such a sunny sky, the princesses and the Queen of Sweden usually wear a floral and summer dress. If the dresses of the women of the royal family are a highly commented topic in the press, it is rarer that we are interested in the outfits of the men. However, it is the dress choice of Prince Daniel, 48, and Prince Oscar, 6, who was the most commented this July 14 in the Swedish press.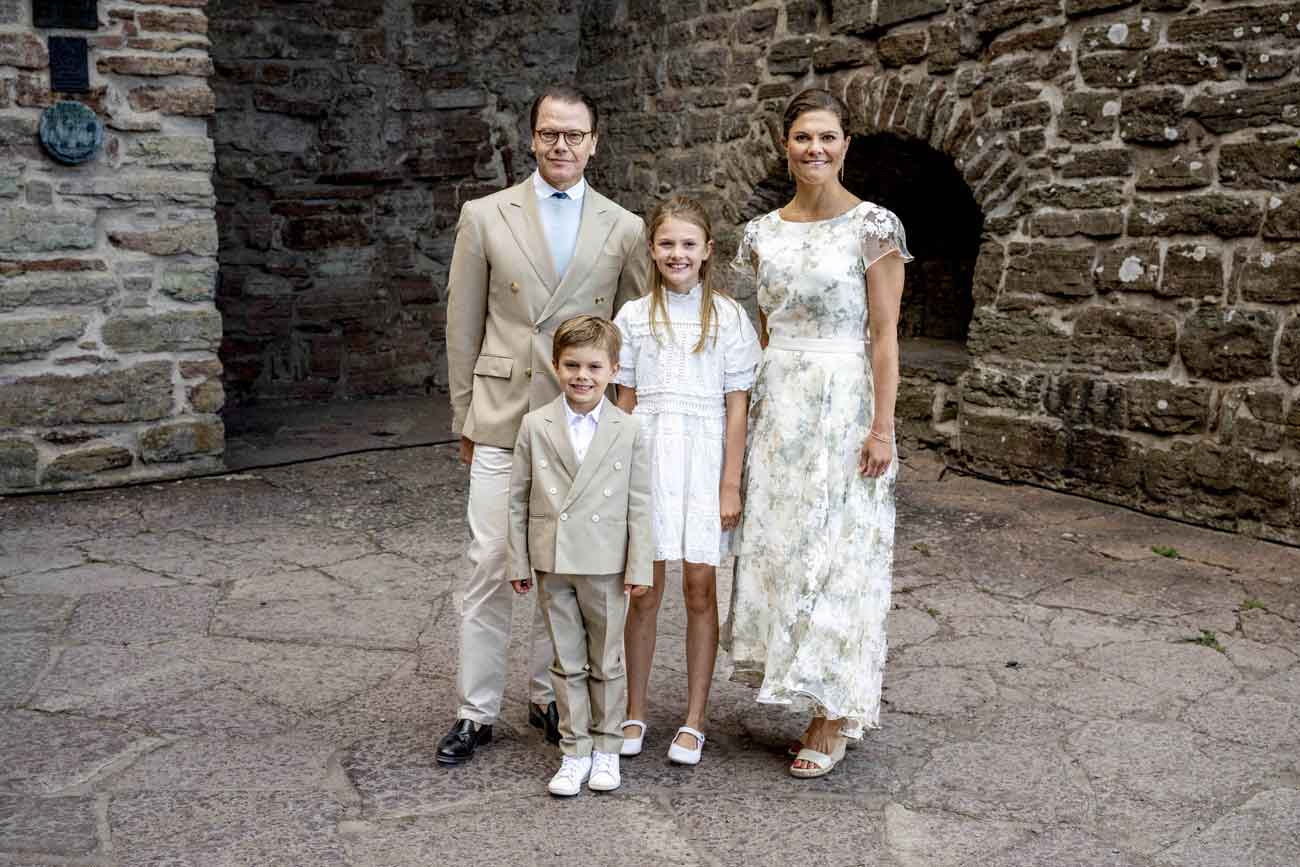 "Perhaps the outfit of Prince Daniel and Prince Oscar stood out more," write people magazine swedish lady. Crown Princess Victoria's husband and son wore quite similar outfits. Prince Oscar wore a beige suit with white sneakers, while Prince Daniel kept the beige jacket that he paired with off-white pants. Prince Daniel wore black leather loafers with tassels.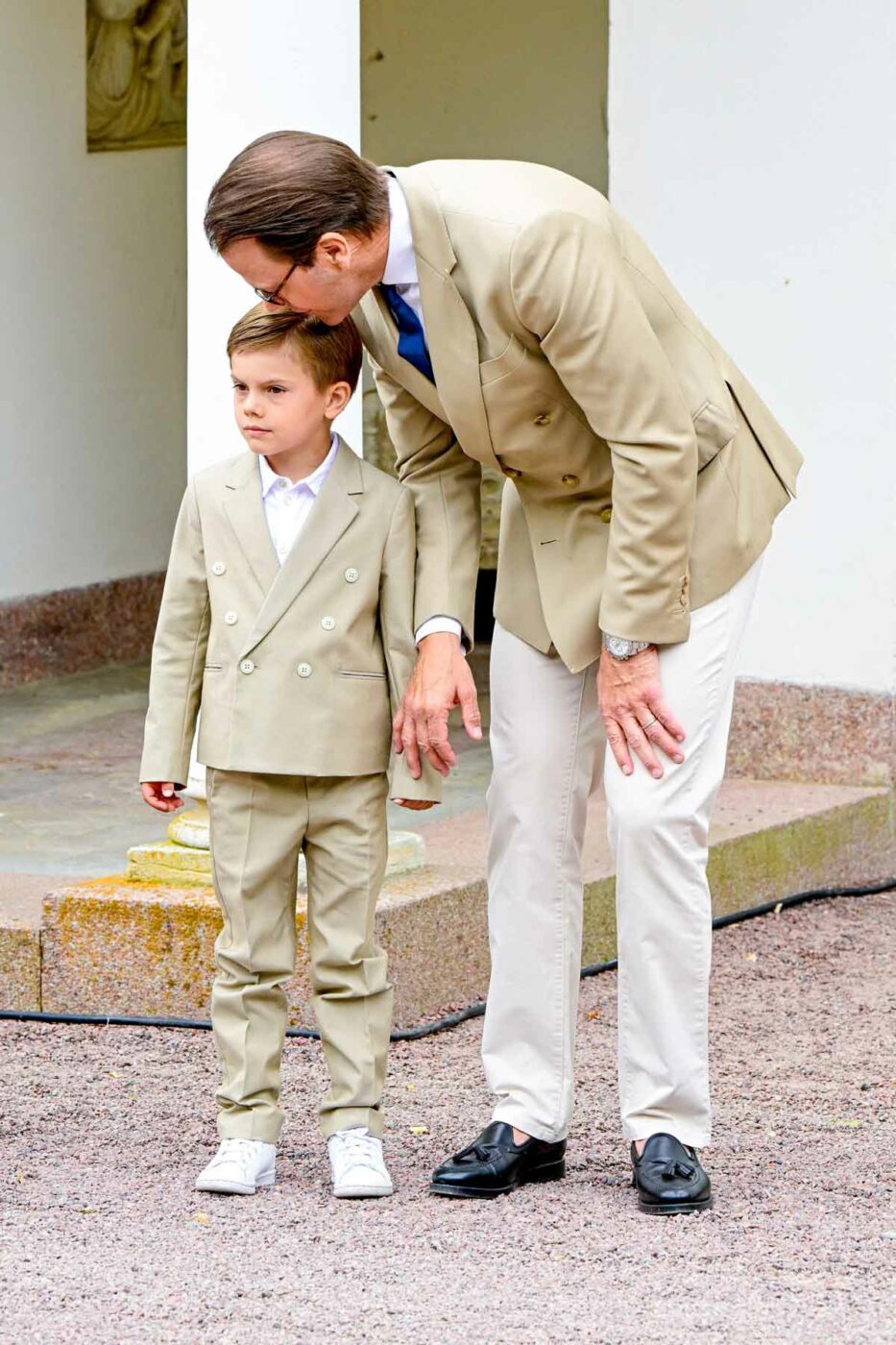 Although there is a slight difference in tone and the buttons on the jackets were not identical, we understand that Prince Oscar must have been inspired by his dad's summer outfit. Prince Daniel very often wears double-breasted jackets, one of his court favourites. Seeing photos shared on social media of Prince Oscar floating a bit in his costume, some Swedes point out that he will still be able to wear his costume for a while.