Updated on 07/16/2022 at 10:36

Posted on 07/16/2022 at 10:15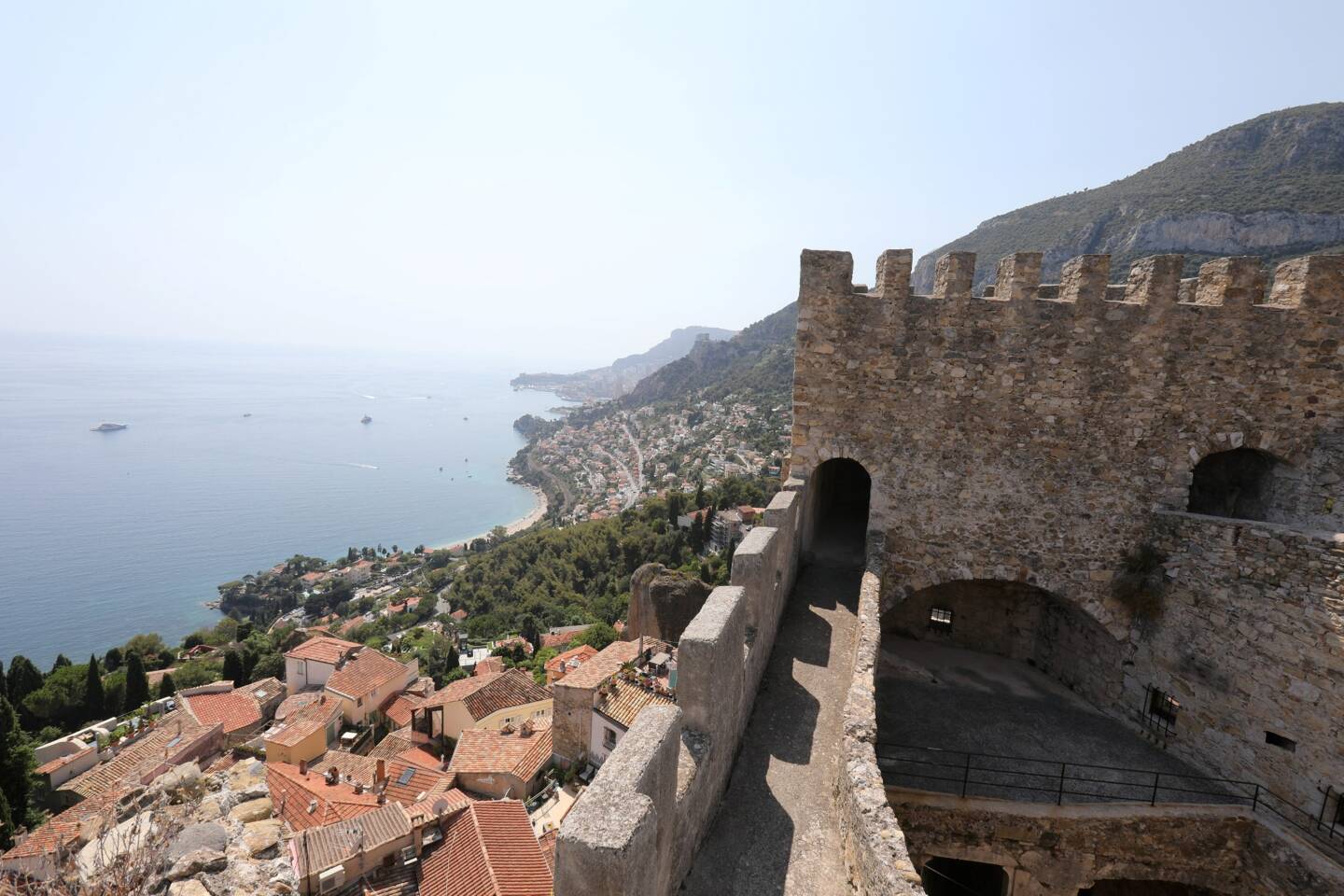 What is your favorite point of view? Participate in our great battle of the summer

Pair Writing


07/16 at 10:15

Update 07/16 at 10:36

Nice-Matin and Var-matin are launching the great "battle" of the most beautiful viewpoints this summer. We invite you to choose among 32 panoramas the ones you prefer. In the end there can only be one left!
Views that take your breath away. From Menton to Sanary, through the middle and upper country, the Côte d'Azur and the Var offer sumptuous panoramas.
On the balcony over the turquoise waters of the Mediterranean, the capes or the valleys. We have selected 32 of them.
Of course, a non-exhaustive list: decisions had to be made. But the superstars are there, the classics, the familiars, and a few underdogs you might discover.
Which makes the competition interesting.
The principle is simple, we offer you 16 duels to referee, you must click each time on your favorite point of view before discovering the results of the Internet users.
Let's start with the first round. We will continue the battle with the Round of 16, then the Round of 16, and so on.
The most beautiful point of view of the Maritime Alps and the Var will compete in the final. For a duel at the top.
It's up to you!
Here is the list of the 32 selected viewpoints from Toulon to Menton:
Toulon from Faron (with the cable car in the foreground)
Beausset old chapel
In Sanary, the top of the Stations of the Cross
Hyères: View from Notre-Dame de la consolation
Bormes-les-mimosas View from the old town of Bormes on the coast
In Le Lavandou, view from the Relais du Vieux Sauvaire
The big wheel of Saint-Raphaël
The Three Crosses of the Rock of Roquebrune-sur-Argens
The Viewpoint of Trayas
View from the Château de Grimaud
Saint-Tropez and Ramatuelle from the Chapel of Sainte-Anne
View of the Gassin orientation table
View of the Gorges du Verdon from the Mirador dei Corvi (D17)
Tourtour overlooking the Upper Var and beyond
Panorama from the top of Saint-Julien le Vieux (Village of Saint-Julien le Montagnier)
View from the cave of Sainte Baume (Plan d'Aups)
The view from the end of the Belvedere promenade in Cannes
Grasse seen from the Emperor Oak area
Gourdon
The Garoupe plateau in Antibes
The Saracen tower of the beach of the waves in Cap d'Antibes
Nice from the Bellanda tower
Bairols: view of the valley
Saint Jeannet
The Pass of Victory
Eze and Saint-Jean from Fort de la Revère
The village of Roubion
Monaco from the Dog's Head Rock in La Turbie
Port Fontvieille from the Rock
Old Menton Cemetery
Roquebrune-Cap-Martin Castle
Col de Tende Central Fort